2-Stage Online Pre-Screen Interview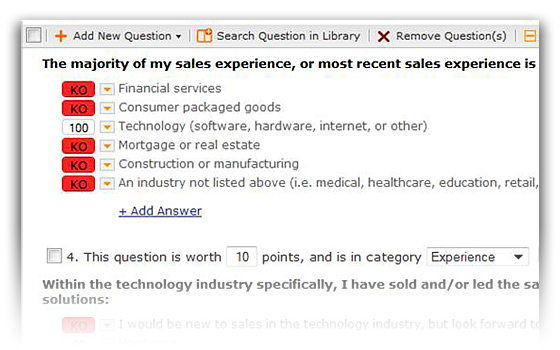 TalentWoo's recruiting solution, powered by Accolo, offers companies a patent-protected, real-time online interviewing system. Choose from an entire library of questions which have served as proven markers of talent from dozens of industries, for over 30,000 successfully filled jobs.
Our sophisticated system will not only separate unqualified candidates from ideal-fit candidates, but will also automatically forward and highlight employee referrals, or any other predefined candidate attribute.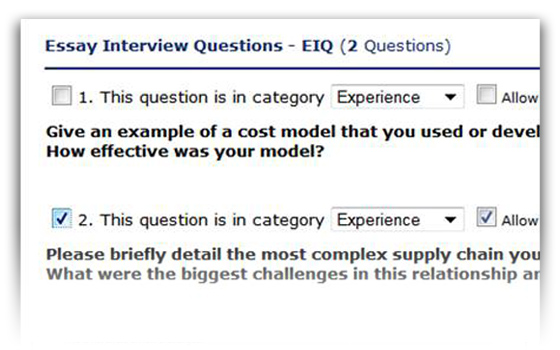 Applicants that pass the minimum threshold are invited to continue with behavioral-based interview questions and/or upload work samples and additional items from their portfolio.
---
Real-time, automated sorting & ranking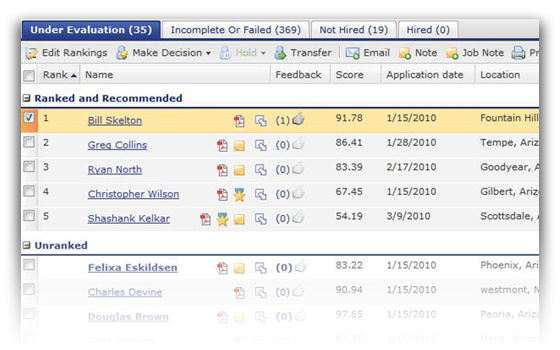 Our recruiting system literally gets smarter with every hire made to the platform, and can first remove all unqualified applicants based on 10 years of hiring statistics, then rank and score each qualified applicant in real-time, based on the core competencies and minimum threshold score as defined by the person whose opinion matters most – the hiring manager.  This drastically reduces the screening process and time to reach the perfect hire.
Applicant Tracking
---
---