1-Hour Preliminary Consultation
One of our certified hiring consultants will work with each hiring manager to qualify the job opening and understand any specific nuances that are critical in an ideal match candidate.  Our consultants are trained and certified not only on the Accolo cloud recruiting software platform, but also skilled at drawing out hiring manager preferences and discovering candidate intangibles that will typify high performers.
Leverage the talent acquisition expertise of our consultants
before setting out on your own.
---

Job Description Writing
Armed with a thorough understanding of each job requirement, our hiring consultants will craft an online marketing piece that will entice, engage and eventually employ your ideal candidate, using ad copy language, style and formatting that has proven to be effective in hiring over 30,000 applicants.  Don't have a job description written?  No problem, we're here to do that for you. Already have one?  Even better, we can start there and make the appropriate modifications to ensure your job will sizzle, speaking exquisitely and exclusively to your target applicant, while ensuring the highest flow of qualified applicants.
---
Online Interview Construction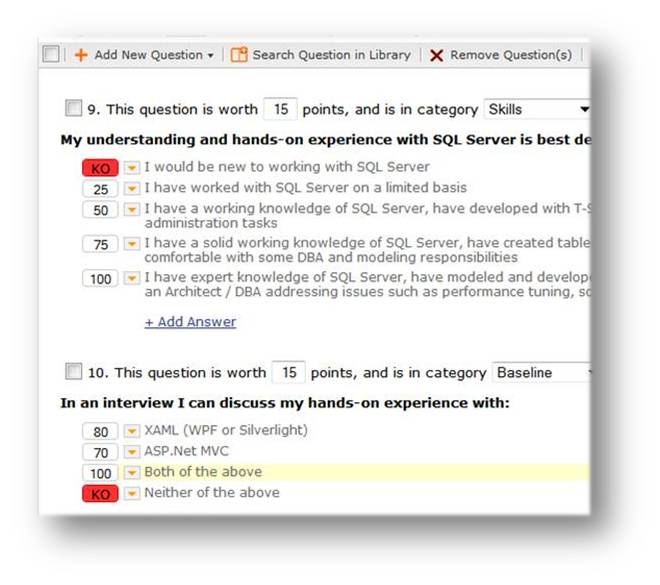 TalentWoo leverages the Accolo Cloud Recruiting™ platform, which has a patent-protected 2-stage online interview process that allows hiring managers to quickly identify and select the most qualified applicants.  Our hiring consultants will establish weighted selection criteria related to the most important core competencies identified by the hiring manager.  Why spend hours of your precious time creating a filtering process from scratch? Leave that work to the experts!
Online Marketing
---
---