Experience Hire Accountability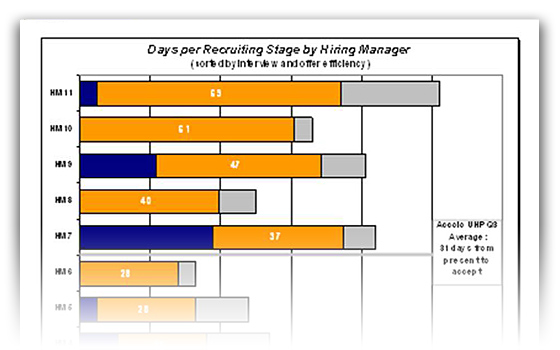 Hiring Performance Metrics Reports give you complete visibility into your recruiting efficiency and allow you to manage all aspects of recruiting efforts with vital statistics like:
√ Days to Present
√ Days to Accept
√ Days to Start
√ Recruiting Cost Ratio
√ Hiring Activity Reporting
---
Track Your Marketing Success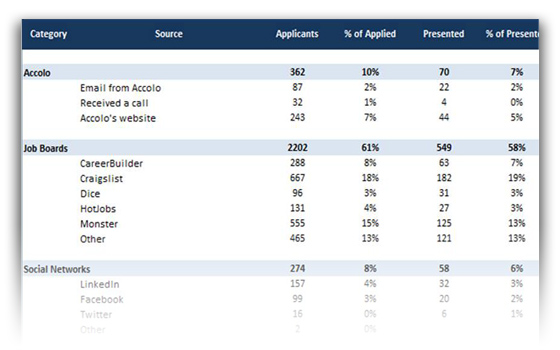 Detailed candidate source histories allow you to track not only which job sources are giving you the best applicant flow, but which sources are leading to successful hires.
---
Comply with the Law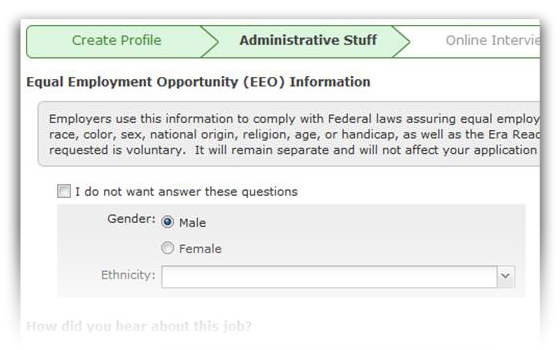 Comprehensive EEOC and OFCCP reporting ensure your company is in compliance with all legal hiring requirements, mitigating exposure to lawsuits. Talentwoo uses what the EEO recognizes as the industry's most robust and defensible EEO compliant solution, through the Accolo Cloud Recruiting™ platform.
---

Robust Enterprise Reporting
Large companies will be thrilled with the Quarterly Staffing Activity Report (QSAR), giving key stakeholders a complete breakdown of jobs opened, filled, or cancelled during the quarter.  It even provides visibility into hiring manager efficiency (ie duration of interview and offer process AFTER a candidate has applied).  
Background Checks
---
---