Average Number of Applicants per Job Posted
Of Potential Applicants Quit the Process Because "It Was Too Lengthy."
Of job seekers report having a poor candidate experience
Of Applicants Never or Rarely Receive Notice About Their Application
Might we suggest a Recruiting ARM (Applicant Relationship Management) solution?  A Recruiting ARM is an automated recruiting platform that takes recruiting to a completely different level (ahem, "a hire level").  Instead of merely "tracking" applicants, an ARM will help you with: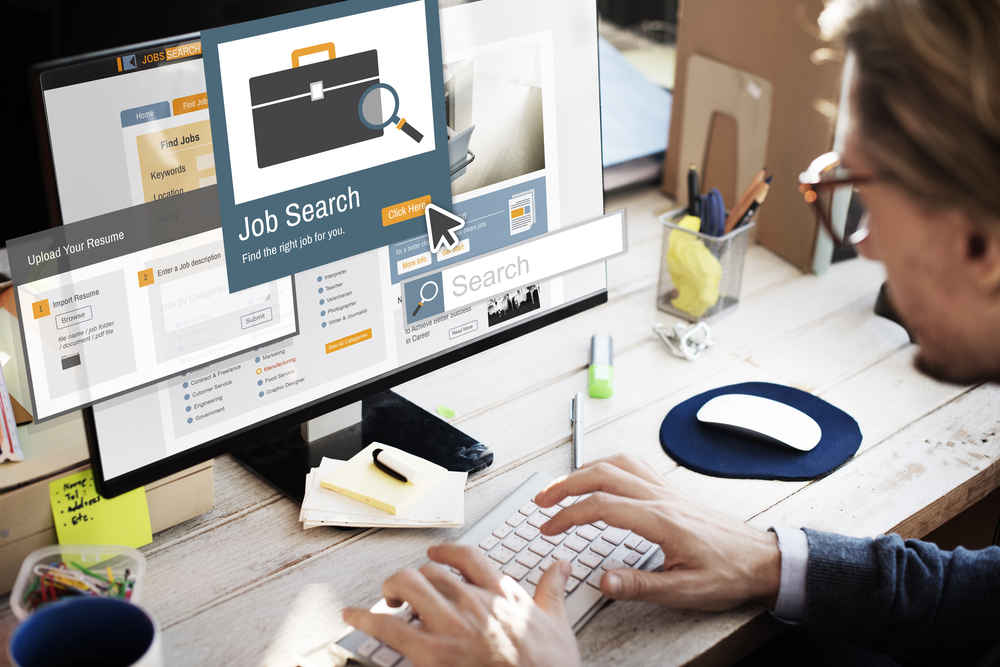 Maximum Online Marketing Reach
Ongoing Relationship Management
Applicant Relationship Management
A recruiting ARM will allow you to create and nurture leads, create and tap into referral networks, and create opt-in opportunities for candidates who want to stay in touch.
Real Time Applicant Screening
TalentWoo's recruiting solution, powered by Accolo, offers companies a patent-protected, real-time online interviewing system. Choose from an entire library of questions which have served as proven markers of talent for over 30,000 successfully filled jobs.
Our sophisticated system will not only separate unqualified candidates from ideal-fit candidates, but will also automatically forward and highlight employee referrals, or any other predefined candidate attribute.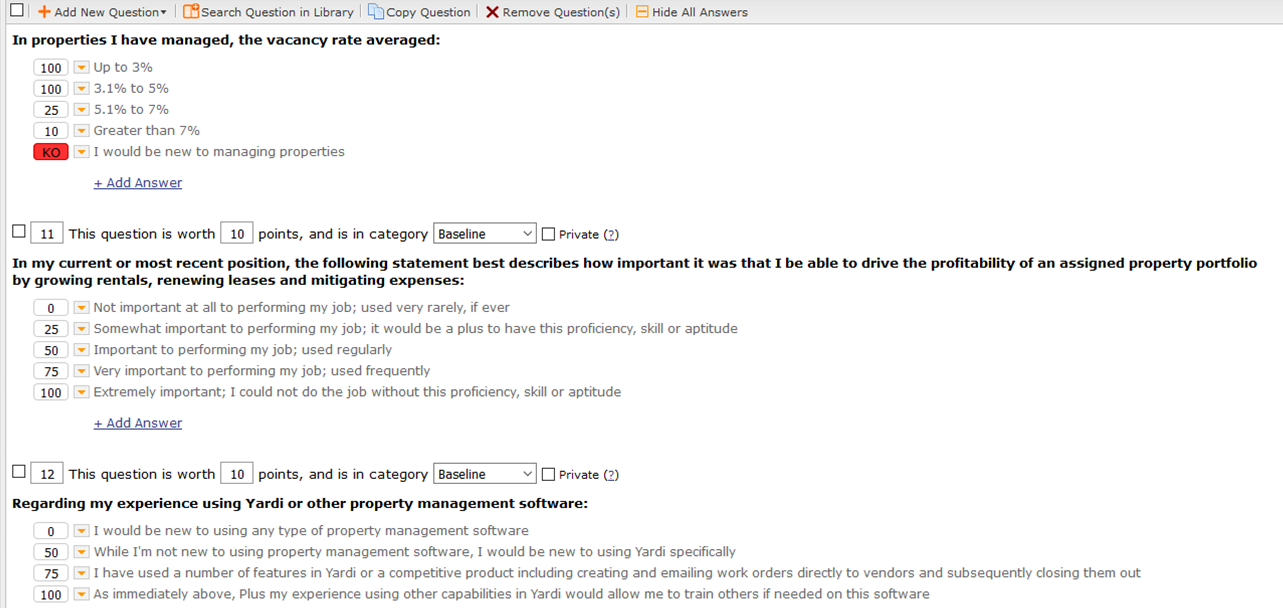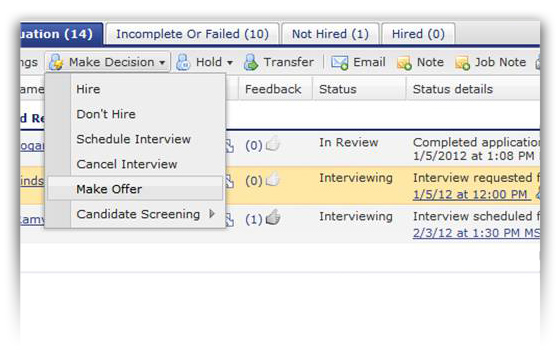 Manage Applicant Flow
Quickly and easily manage all your job applicants in one location. See candidate source detail, location or residence, resumes, interview results and scores, hiring manager notes, and current status. Schedule in-person interviews and email applicants all from within the application.
Track All Job Openings
Check the status of all your open positions in one glance. See key data on how each job is performing, including: hires to date, interviews to date, applicants to date, and current status.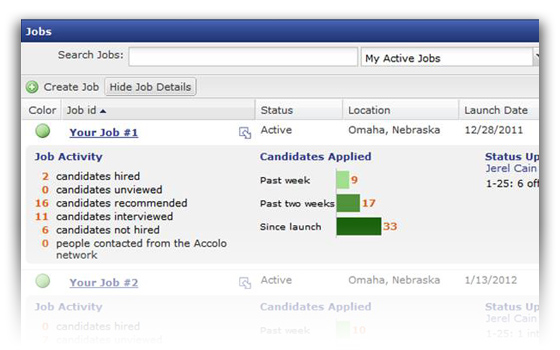 Comply With The Law
Comprehensive EEOC and OFCCP reporting ensure your company is in compliance with all legal hiring requirements, mitigating exposure to lawsuits.
Talentwoo
uses what the EEO recognizes as the industry's most robust and defensible EEO compliant solution, through the Accolo Cloud Recruiting™ platform.